Employees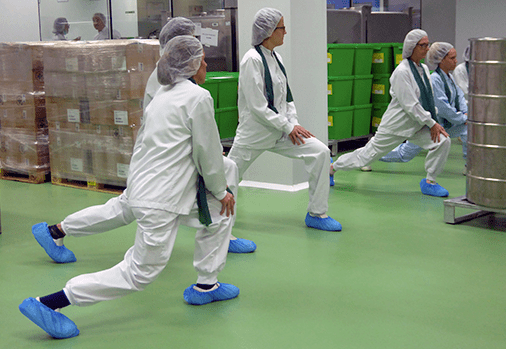 As part of our commitment to our collaborators and employees, Kern Pharma's activities are governed by a Code of Conduct. The objective of Kern Pharma's Code of Conduct is to set the guidelines that define the ethical behaviour of all its employees, with regard to the relationships and interactions it has with all its stakeholder groups.
Kern Pharma takes a strong interest in the health of its employees. This is why we have designed a General Health Plan that encompasses activities promoting health, care, prevention and communication. These activities include the annual flu vaccination campaign, yearly gynaecological and urological check-ups and blood donation campaigns. One of the schemes in this plan is the "Feel well to work better" initiative, which sets out to improve the health of our employees through 10-minute exercise classes. Kern Pharma also works with the Spanish Cancer Association (AECC).
In order to help people who are at risk of social exclusion into work, the company joined the Incorpora Programme of the Obra Social La Caixa (La Caixa Bank's Social Work).